Press - Authored & About Posts
My mat is the place where I lay claim to and exercise my agency, boldly, bravely, sometimes uncomfortably and messily. My practice is liberating in that it is an act of reclamation. But this revolutionary practice requires safety to work. I want to be an instructor who can hold space safely for her students.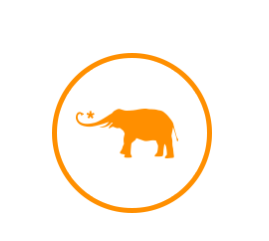 As a sexual assault survivor, my yoga practice brought me back into my own body. Instead of being the receptacle-literal and figurative-for someone else's demands and desires and a stage from which another person's power can be enacted, my body is mine. My body is mine to shape, to fill with breath, to explore and to understand.
Nine months later, the duo married in an elegant camp-themed reception inspired by the Wes Anderson characters they were dressed as the night they got engaged.
Press - Lumos Yoga & Barre
Press - Lumos Yoga & Barre
There's a brand new fitness studio in Fairmount that's changing the game by changing the approach to wellness. Lumos Yoga and Barre is the first of its kind in its neighborhood - a place where fear and intimidation and shame quickly drift away once you open the door. The moment you step into Lumos, you get the vibe that everyone is in it together.
Lumos Yoga & Barre is hosting a donation-based yoga flow with a breast cancer-awareness theme to benefit Living Beyond Breast Cancer, dubbed 'Check Yo' Self,' at 6:45 p.m. Thursday, Oct. 25, 2018.
Larkin Silverman, co-founder of Lumos Yoga & Barre in Fairmount
What she would tell her younger self: "You are worthy and beautiful on your own terms, exactly as you are. Do not be afraid to lay claim to your truth, and take up space asserting it. Also, a moment spent snuggling an animal is never wasted."
Catcalling isn't just harmless fun. These bike messengers from Philadelphia tell us how street harassment makes their jobs more dangerous.
Larkin Silverman was harassed during her bike commute Monday, during a major month for bicycling advocacy and not long after Mayor Jim Kenney condemned street harassment. Read more here.
I fell in love with cycling and the myriad possibilities it opened up for me—physically, mentally, emotionally, environmentally—and the more I rode, the more I noticed about my community.